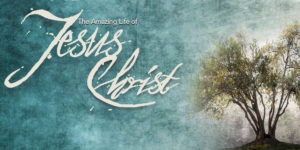 Walk through the details of Scripture in The Amazing Life of Jesus Christ.
The 24-week Bible study is a chronological arrangement of Matthew, Mark, Luke, and John, that leads you through in-depth discussions and daily personal application questions, deepening your understanding of Jesus' life and purpose on earth. Study a different attribute of Jesus for each lesson – Good Shepherd, Light of the World, King of Kings, Suffering Servant, and more.
(sold in 2 parts, 12 lessons each)
Buy on AMAZON: Part 1 – His Preexistence, Birth, and Early Ministry
Buy on AMAZON: Part 2 – His Rejection, Death, and Resurrection
Preview The Amazing Life of Jesus Christ
Free Streaming with each lesson
Free Bible Study Resources including class guides, reviews, and other class materials.