All of our class resources are free to download.
Class Guides and Reviews
Each of the Review Guides include summaries, an easy-to-read review and class guide on each book of the Bible, and a fun written quiz or review activity for each lesson.
Select the workbook below to see the review guides.
Completion Certificates
After completing the entire collection, you can print completion certificates to present to your class.
To print certificates, download the PDF file: TAC_Certificate_PDF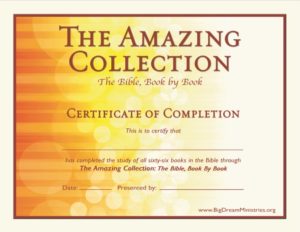 Bible Bookmark
Create and print a Bible bookmark to give to your students. Select the pictures to print, or download one of the Word document formats.
Bible Bookmark picture in Word document
Bible bookmark template in Word document

Name tags
Print name tags for your class by downloading a Word template below.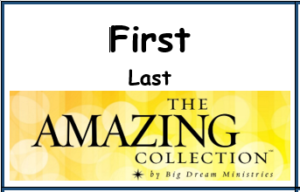 Name Tag Template – small insert style
Name Tag Template – medium clip style

Promotional Materials
Select from our promotional materials to help advertise your class.
Click on the pictures below and save the image to your computer. The pictures can be inserted into flyers, posters, or powerpoint slides.