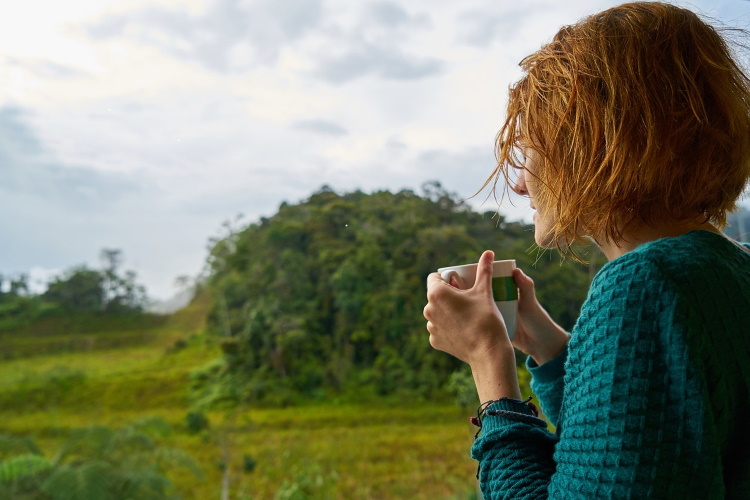 09 Oct

So This is Ministry?
Serving Jesus is such a joy
Abby was so excited. Her mission trip to a difficult-to-reach country had grown into a ministry leveraging technology to disciple the people there and to prepare them to share the good news of Jesus with others. Humbled that God would allow her to participate in what He was doing, Abby expressed it well, "Serving Jesus is such a joy!" In His love for us as His children, He draws us close to encounter what He is doing in the world. You can click now as he opens our eyes to see more of His glory and our faith is grown as we experience Him answering prayers .I would agree with my friend Abby; it is a privilege to serve the Lord in any capacity.
At Big Dream Ministries, we have the opportunity to speak to many different ministry leaders around the country. They have a passion for helping people learn God's Word and guiding them to understand how to apply it to their lives. Witnessing the Bible coming alive for students is so exciting. However, ministry can also be hard. At some point, the weight of ministry leadership grows heavy. As we care for people in our fallen world, any number of issues could threaten our joy of serving. It could be a conflict on our team, a loved one suffering greatly, a rebellious child, false allegations…the list could go on and on.
The burden of leadership grows heavy
As the burden of leadership grows heavy, these challenges cause us to question whether God has really called us to the position. Reading about the Apostle Paul's missionary journeys should encourage us that whether we are fighting fires, resolving conflict, or walking through difficult circumstances with one of our flock, we are probably right where we need to be.
In Acts 18:1-11, we read that Paul is nearing the end of his second missionary journey, when he arrived in Corinth. He met a Jewish couple, Aquila and Priscilla, who had been exiled from Italy and shared his vocational background of tent-making. He stayed with the couple and worked alongside them, taking time on the Sabbath to visit the local synagogue to persuade Jews and Greeks of the good news of Christ. We don't read of Paul's usual missional activity that was his practice when he arrived in a new town. In fact, he seems very low key until Silas and Timothy arrived from Macedonia with provisions (2 Corinthians 11:9). Who could blame Paul? He knew the eternal stakes for those he was trying to reach and was willing to lay down his life for them (Romans 9:3). Up to this point in his journey, he was chased out by locals, rejected by the Jews, and accosted by Judaizers, with beatings and stonings that jeopardized his life more than once.
Paul must have been shaken and afraid
As we marvel at all that Paul accomplished in spreading the news of Christ, we can see the work of the Holy Spirit enabling him to endure. From our busy 21st century view of Paul's life, we could overlook that he too felt the burden of leadership. Even with the assurance from Christ of his mission (1 Corinthians 1:17), he confessed the weakness and fear he felt when he arrived in Corinth (1 Corinthians 2:3). After a bold denouncement of the Jews in the synagogue, Paul must have been shaken and afraid of the repercussions that would follow. But graciously, the Lord appeared to Paul in a vision saying "Do not be afraid any longer, but go on speaking and do not be silent; for I am with you, and no man will attack you in order to harm you, for I have many people in this city" (Acts 18:9-10). Can you imagine the encouragement that must have been?
His strength fortifies for ministry
When Jesus has called you into ministry, it will be exciting, but it will also be challenging. To endure, we strive for a tender heart for those we serve and tough skin to withstand the external opposition. We need to offer every bit of ourselves to the Lord, but seek to be filled with His strength. Ministry is doing all the work He has given us to do, while maintaining a posture of prayer. It is recognizing our own desperate need for a Savior in every moment of our lives that enables and equips us to tend to the needs of those He has given us to serve. It is His strength that fortifies us to do the work of ministry.
When reserves are running low
I have experienced the joys and challenges of ministry and I have learned several practical things we can do when our reserves are running low. The first is to rest. Sometimes the most spiritual thing we can do is take a nap and trust God with the mounting to-do list. Second, spend time reading the Bible. Not for lesson preparations or ministry engagement, but to let God's Word speak freshly to you. Third, ask for prayer. Having a friend or two pray for you is a powerful hedge of protection. Fourth, ask the Lord for encouragement. He will surprise you with random moments of encouragement that let you know that He hears you and He is with you. Finally, unless the Lord makes it very clear, don't quit. Your flock needs you. You are valuable to them. And you have been given a mission!
It is always exciting to serve the Lord
Remember, although ministry can be challenging at times, it is always exciting to serve the Lord.