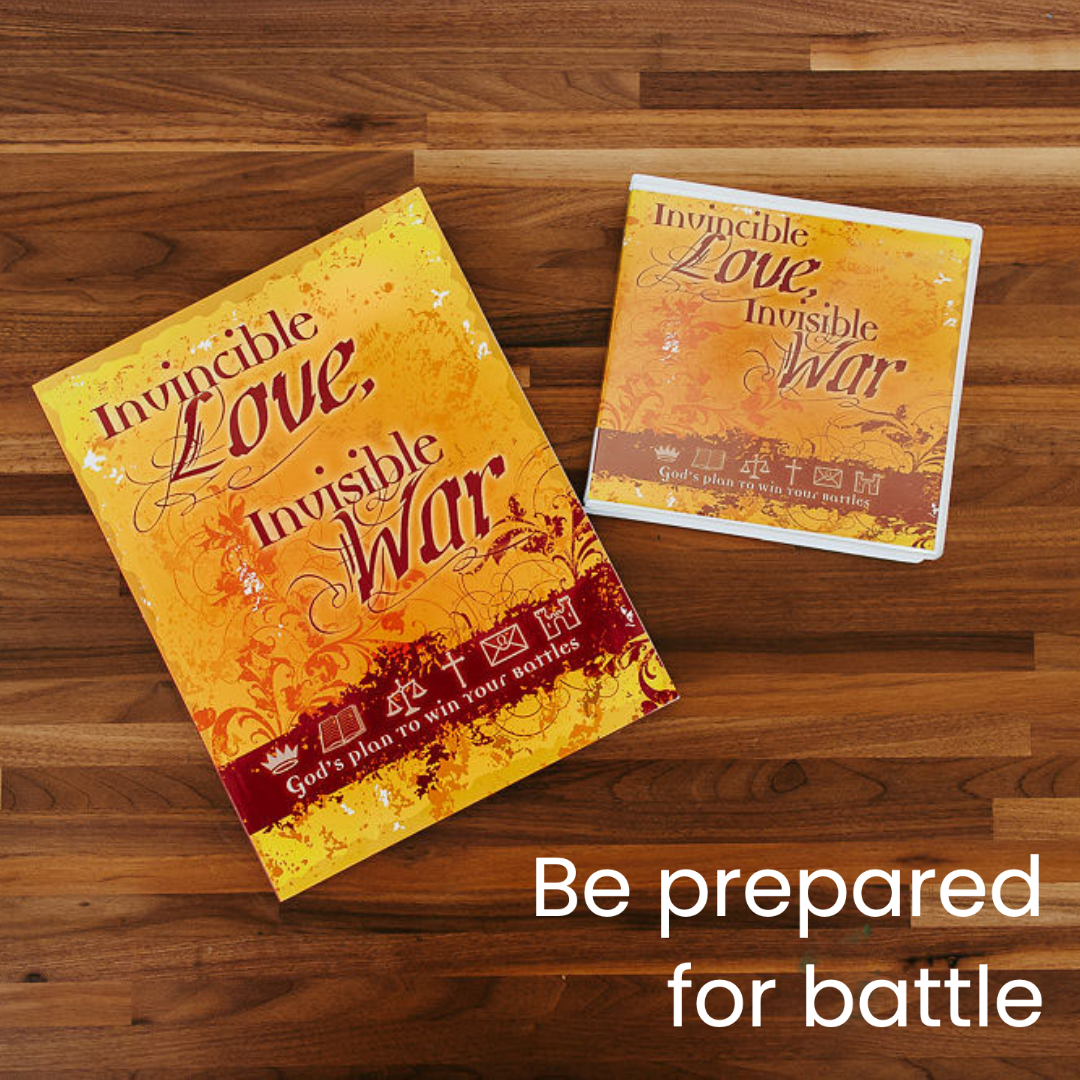 Life is such a struggle at times! There are real battles going on around us. The world is so unsettled, especially now with the pandemic impacting all facets of human life. The current virus may be new for our generation, but the Bible tells us that early in the creation story, a war was waged against humanity. A war without and a war within. The evidence is all around us. The world we live in is anything but peaceful, with an enemy who desires to steal, kill, and destroy (John 10:10). As if that is not bad enough, personal struggles with sin keep us from thriving.
But there is good news! You can have faith over fear and be victorious over the battle. You can overcome whatever battle you are facing through the powerful love of God. He is not surprised by any situation you are facing. In fact, He will equip you with everything you need for victory.
Discover the battle plan God revealed in the story of Scripture, from Genesis to Revelation, through the Invincible Love, Invisible War Bible study. The six-week Bible study is an overview of the entire Bible, which highlights the war we encounter and the love that triumphs over it.
You will discover who the battle is really against and have access to the weapons to prevail. You will realize that the promised future victory is available today.
When you follow God's battle plan, you will avoid the despair and hopelessness that many people find themselves consumed by. But rather, you will live confident in the plan, knowing God is always in control. You will recognize that you are a part of a much larger story that God is weaving throughout human history – a story of an invincible love that is victorious over an invisible war.
Are we in a battle? Absolutely! But we can live victoriously!